BY AIRPLANE
Narita International Airport

Haneda International Airport

Osaka International Airport

Fukuoka Airport
Approx. 2 hrs by air

Approx. 1 hrs 50 min by air

Approx. 1 hrs 50 min by air
Kumamoto Airport

Approx. 35 min by air
Narita International Airport
Approx. 2 hrs by air
Kumamoto Airport
Approx. 20 min by air
Amakusa Airport
Approx. 40 min on the shuttle bus*
Amakusa Shimoda Onsen Boyokaku
Haneda International Airport
Approx. 1 hrs 50 min by
Kumamoto Airport
Approx. 20 min by air
Amakusa Airport
Approx. 40 min on the shuttle bus*
Amakusa Shimoda Onsen Boyokaku
Osaka International Airport
Approx. 1 hrs 50 min by
Kumamoto Airport
Approx. 20 min by air
Amakusa Airport
Approx. 40 min on the shuttle bus*
Amakusa Shimoda Onsen Boyokaku
Fukuoka Airport
Approx. 35 min by air
Amakusa Airport
Approx. 40 min on the shuttle bus*
Amakusa Shimoda Onsen Boyokaku
*Please contact the hotel at the time of booking if you wish to use the shuttle bus.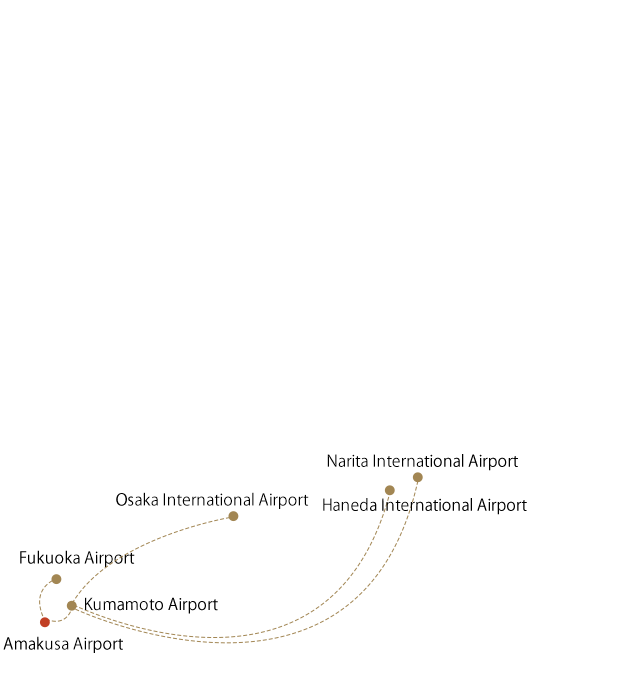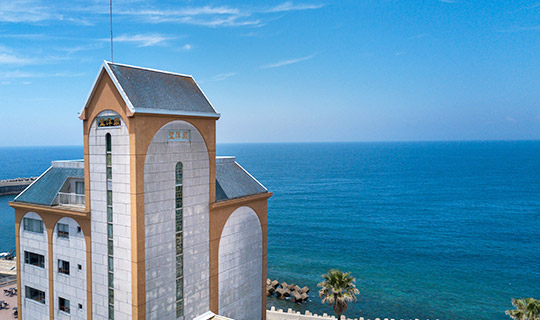 Facility Name
Amakusa Shimoda Onsen Boyokaku
Address
1201 Shimodakita, Amakusa-machi, Amakusa-shi, Kumamoto 863-2803
Parking
In front of the entrance to the hotel: Max. capacity 60 vehicles (free)
*There are no restrictions on the vehicle height.